happy birthday hitler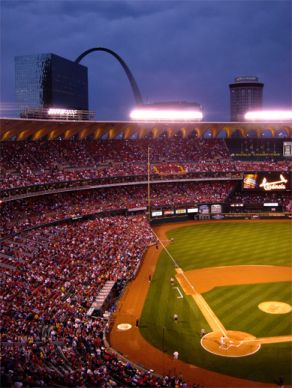 One hundred and sixteen years ago
hitler
was born in Braunau, Austria and i just got home from a great baseball game here in St Louis, Missouri, USA: Cards vs. Cubs. I went with a group of friends from work and a couple of them were Cubs fans. (Boo) It rained for a while and delayed the game, but not for long. Cards had a decent defense but all of their hits were fired straight at Cub gloves the entire game. Cubs were up 3 to 1 for the latter half of the game and in the bottom of the ninth with one man on base, the Cards hit a huge fly out to center field. It looked like it was going to make it over, but it just didn't have enough juice. What a great game.
Other things that happened on April 20th in the past... 1,434 years ago
Muhammad
was probably born. 33 years ago
Apollo 16
landed on the moon. 13 years ago an all-star concert in memory of Queen frontman
Freddie Mercury
is held at Wembley Stadium in London and... 8 years ago the San Diego Padres faced the St Louis Cardinals in the first Major League Baseball game ever played in Hawaii.